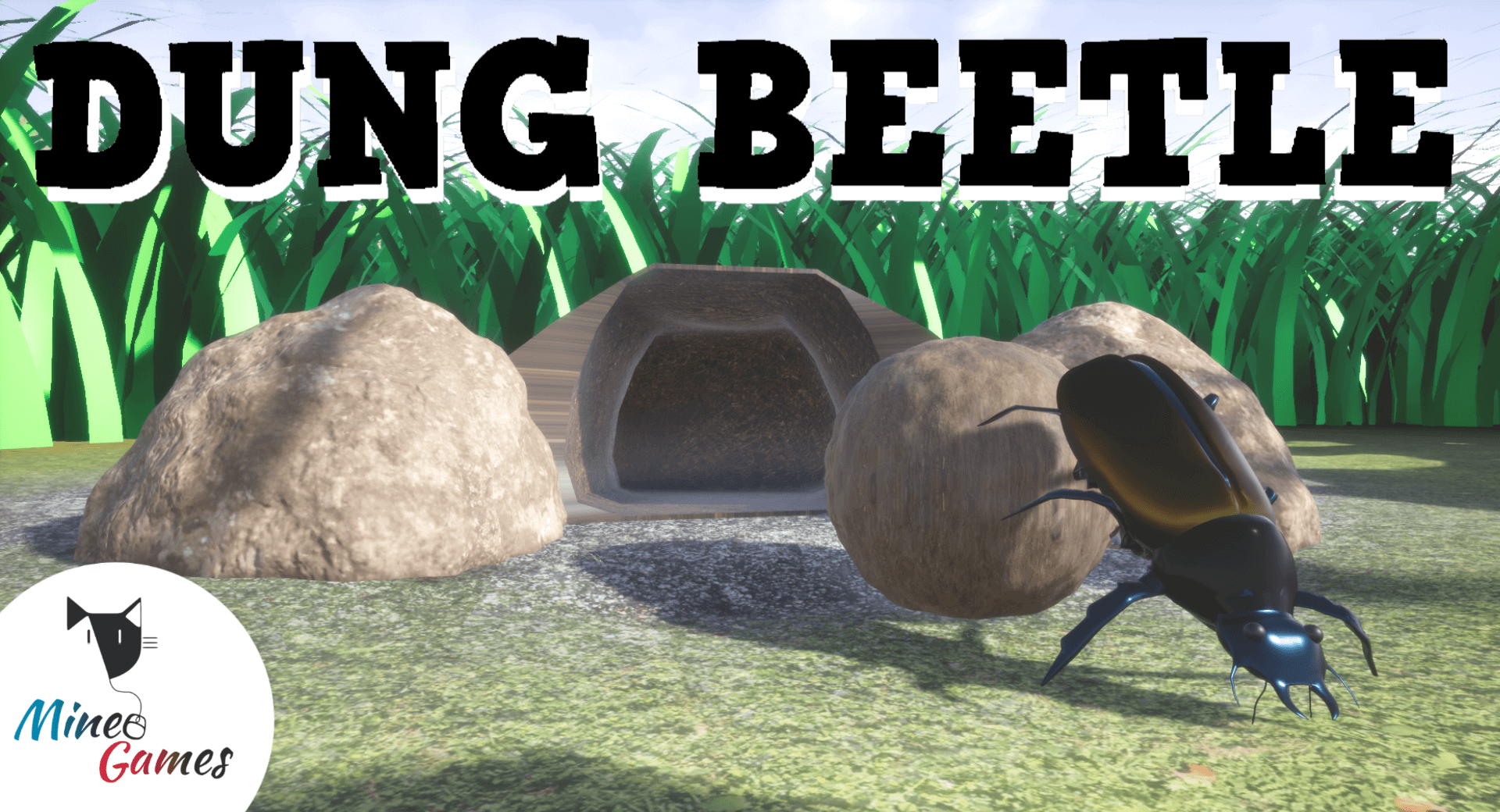 Dung Beetle
A downloadable Dung Beetle for Windows and macOS
Synopsis
In this game, you play as a Dung Beetle who want to bring food to home. But sometimes the world does not go easy on small creatures.
How to play ?
Move your beetle and walk through the ball of dung to push it to your nest. You can play either with a gamepad or mouse & keyboard. The gamepad is advised for a better experience.
Gamepad controls:
Left analog to move
Right analog to look around
Start to skip cinematics
Keyboard controls:
Move the mouse to look around
Z/W/Up arrow to move forward
S/Down arrow to move downward
Q/A/Keft arrow to move left
D/Right arrow to move right
Space to skip cinematics
Be sure to use the mouse/right analog to properly orient the beetle.
Please rate and comment
Download
Click download now to get access to the following files:
DungBeetle_MineoGames_v1.0_x64.zip
253 MB
DungBeetle_MineoGames_v1.0_x32.zip
234 MB
DungBeetle.app.v1.0.zip
275 MB